1 Killed, 1 Injured In North Houston Crash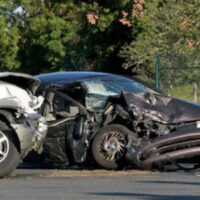 Car accidents happen every day, but just because they occur so often doesn't mean they should be ignored. Many of these crashes cause significant injuries and even death.
Sadly, this was recently the case in Houston. A two-vehicle crash led to fatality for one person, with another injured. The fatal accident occurred on the afternoon of June 30 in the 7000 block of West Greens Road in north Houston.
Details are limited, but two vehicles crashed into each other for unknown reasons. One person died at the accident scene. Another person suffered injuries and was hospitalized in unknown condition. Motorists were asked to avoid the area as crews cleaned up.
Causes of Fatal Car Crashes
Any type of car accident can be serious, but there are certain types that can be especially fatal. They include the following:
Texting while driving is a very common form of distracted driving, but it is also one of the most dangerous things you can do. In fact, you are essentially multiplying your risk of serious injury or fatality by eight times.
Alcohol and drug use is a serious situation, especially before driving. Dozens of people are killed every day by this action due to impaired judgment and coordination.
As the saying goes, "speed kills" and it's not a lie. Going too fast is a top cause of fatalities, as drivers lose control of their vehicles and hit objects and other vehicles at high speeds.
Running red lights. You may think nothing of running a red light or stop signs, but traffic laws are in place for a reason. They control traffic and when you disregard them, you're putting your life and the lives of others at risk.
Illegal maneuvers. Besides disobeying traffic laws, some drivers may make maneuvers that are outright illegal and dangerous, such as making turns and traveling in the wrong direction. These maneuvers can be especially dangerous at high speeds, causing head-on collisions.
Teen drivers do not have the experience or judgment to avoid certain situations. Their brains are still developing and they often make errors that result in catastrophic injuries or fatalities.
Vehicle defects. A manufacturing defect in a vehicle can leave a driver vulnerable to a variety of injuries. Examples include defective brakes, airbags, steering systems, and tires. When these vehicle parts don't work as they should, they can cause loss of control, which can lead to fatal accidents.
Contact a Personal Injury Lawyer
Car accidents are often minor, but in many cases, they can be fatal. If you or a loved one has been involved in a car crash, be sure to seek legal help right away.
A Houston auto accident attorney from The West Law Office, PLLC can assist you with your case and make sure you get the medical care and compensation you need to recover. To schedule a free consultation, call our office at 281-347-3247 or fill out the online form.
Source:
fox26houston.com/news/1-dead-1-hospitalized-following-crash-in-north-houston-police