Pedestrian Killed By Drunk Driver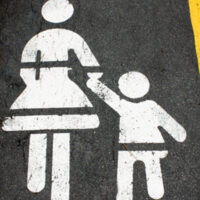 Intoxication can lead to serious car accidents. In some cases, a driver can become so reckless that they hit people who aren't even in the roadway.
This was recently the case in Houston, when a pedestrian near a creek embankment was hit and killed by a drunk driver. The fatal accident occurred in the early morning hours of July 24 on Katy Freeway Service Road.
A woman was heading east in a Ford Edge in the 21800 block of Katy Freeway Service Road when she suddenly crashed. The vehicle veered off the roadway and flew through the air. It hit  a man who was near an embankment of Mason Creek. He died at the accident scene.
The driver of the Ford, a 21-year-old woman, was injured and airlifted to a hospital for treatment.
It is believed that she was driving while intoxicated. The crash is still under investigation.
Effects of Alcohol on Driving
Even though drinking and driving is illegal and immoral, many drivers decide to get behind the wheel anyway.  That's because many drunk drivers feel fine; they don't feel intoxicated until they get into a serious crash.
Alcohol affects the body in many ways, making driving more dangerous. Skill, attention, and coordination are all reduced. Decision making and other brain functions are affected, including the following:
Altered judgment. Alcohol can make it difficult to think clearly. Planning ahead can be difficult. Risk-taking behavior increases as well.
Loss of coordination. Alcohol causes negative effects on motor skills, which causes reflexes to slow down. The ability to safely steer and use the gas and brake pedals is also affected.
Decreased ability to concentrate. Alcohol makes it hard to concentrate, which is necessary when driving a car. Steering the vehicle, staying in your lane, avoiding other cars, and maintaining a safe speed are all affected, which means the risk of an accident increases dramatically.
Impaired vision. Alcohol relaxes eye muscles, causing blurred vision and slower visual reaction time. This makes it hard for drunk drivers to see other vehicles, pedestrians, and other hazards in the road.
Drinking and driving is always dangerous. Even if you have had just a drink or two, your body can be seriously affected. It is never safe to be behind the wheel after consuming alcohol. Play it safe and get a ride home from a friend or family member or call an Uber or Lyft. Think about others on the roadway.
 Contact a Personal Injury Lawyer
Pedestrians have no protection in a crash, so if they are hit by a vehicle, they can easily suffer catastrophic injuries or death. They need to ensure they get the compensation they are entitled to receive.
If you or a loved one has been affected, seek legal help from a Houston pedestrian accident attorney from The West Law Office, PLLC. We'll assess your case, determine liability, and assist you with physical and financial recovery. Call 281-347-3247 or fill out the online form to schedule a free consultation.
Source:
abc13.com/pedestrian-killed-alleged-drunk-driver-man-hit-by-truck-21-year-old-kills/12070533/