Man Hit By Car While Helping Stalled Family Member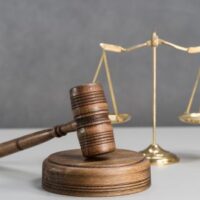 It can be a scary situation to be broken down on a busy road. Trying to get help can be even scarier, especially in the dark, at night.
Motorists aren't expecting to see people in and around busy roads. They may be speeding or distracted, causing them to hit someone and cause serious injuries or even fatality.
Sadly, a man was killed after he was hit by a car while helping a family member whose vehicle had stalled on a busy road. The fatal accident occurred on the evening of February 14 at 14100 North Freeway service road, near Airtex.
The man had hopped a concrete barrier to go to the Shell gas station on Remington Valley Drive. As he was returning to the stalled vehicle, he failed to yield to oncoming traffic. He was hit by a Chevrolet Malibu.
The man died at the accident scene. He leaves behind a wife and six children. The driver of the vehicle remained at the accident scene. She spoke with police and did not appear intoxicated.
The crash remains under investigation.
When Your Car Stalls
When your vehicle stalls on the road, your first instinct may be to call a family member for help. This can be a dangerous situation for them, so it's best to call a professional. Here are the steps you should take:
Pull off the road. Get your vehicle out of traffic as quickly as possible. If you can't get the vehicle to start, you may have to push it toward the shoulder of the road. If you have to take this route, put on your hazard lights and headlights so that other drivers can see.
Increase visibility. Make sure other drivers on the road can see that your vehicle has broken down. Keep headlights and hazard lights on. Pop the vehicle's hood and raise it. Set up road flares around your vehicle. Tie a brightly colored cloth to your antenna, if you have one.
Call for help. Your next step is to get help. Avoid calling family members, who could get hit by a car while trying to help you. Instead, call a roadside service company. Your insurance policy may cover roadside assistance. You may have AAA or some other coverage. If not, use your phone to look for a towing company. Some areas also have numbers you can use for local roadside assistance.
Contact a Personal Injury Lawyer
Crossing busy roads to get to a stalled vehicle is never safe, especially at night. Drivers are not looking for pedestrians, so they face a high risk of getting hit and killed.
If you or a loved one has been injured in an auto crash, seek legal help from a Houston car accident attorney from The West Law Office, PLLC. We'll assess your situation and get you the compensation you deserve. Fill out the online form or call 281-347-3247 to schedule a free consultation.
Source:
abc13.com/north-freeway-crash-at-airtex-man-hit-by-car-on-i-45-remington-valley-drive/12818747/